A Stupid Boy Story
An epic coming of age story that has won multiple awards and been downloaded over 4 million times.
The Stupid Boy Series is an epic coming-of-age romance story with sports sprinkled in. It has been called unforgettable and is alternately hilarious and painful, awkward and enlightening.
This is the first novel about a small Midwestern town filled with cute girls, Friday night football games, and life lessons that stir up some major drama and fun.
To everyone who knows him, David Dawson is your stereotypical nerd, the good kid who has a great family life and good friends. It all comes to a sudden end when a girl at a party he throws almost dies.
He is sent to his uncle's farm for the summer to get his life back on track. With a combination of hard work and long talks, he begins to pull his life back together.
When he returns from his exile, he's changed. He is suddenly popular, way too handsome for his own good, and going out for football. The problem is, he doesn't realize it, and his best friend isn't sure if they should be just friends or more.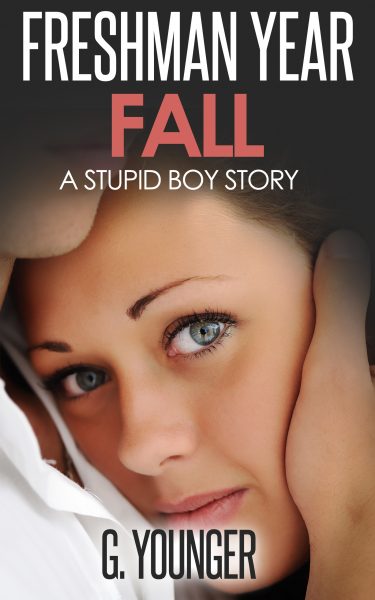 The second book of A Stupid Boy Story series.
David Dawson went from being a middle school nerd to being a high school freshman, preoccupied with the concerns of any teenage boy. Then his uncle signed him up to play football. No one ever said life was easy. David is suddenly the wonder boy who is forced to step in and play when the team's quarterback is injured. The whole community has its hopes and dreams riding on how he performs.
If that pressure weren't enough, he has to navigate his newfound popularity and girls. Thankfully, he has an older brother that's willing to help him. That doesn't mean he won't make mistakes. David manages to survive life's complications with the help of his sense of humor, his football buddies, and the girls in his life. He has to figure out how to hold on to what's important, even when everything seems to be falling apart.
The third book of the epic coming-of-age series: A Stupid Boy Story.
David Dawson is at an all-time low … it wasn't the way this kind of story was supposed to go. The girl he thought he was in love with dumped him. A church ski trip resulted in disaster when an avalanche trapped him in a cabin and everyone thought he was dead. His mom has had to go to California for experimental cancer treatment. Could things get worse? Will his family and friends rally around him? Will his love for baseball be his salvation?
The fourth book of the epic coming of age A Stupid Boy Story.
David's got a busy summer planned, what with football camps, a 'guys' weekend' with his family, modeling, and getting ready for his sophomore year of high school. What he doesn't plan is conflict with his football coach and the new quarterback, nor women troubles, but he gets those as well.
Join David and his friends as they discover the joys of life while they are at that awkward stage between childhood and adulthood know as being teenagers.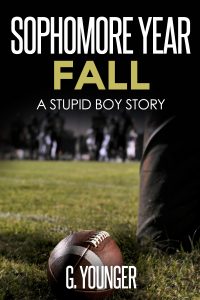 The fifth book of the epic coming of age A Stupid Boy Story.
David Dawson is living the high school dream — brilliant student, captain of the football team, beautiful girlfriends — when his world is turned inside out when his best friends leave for college and a new football coach wants his son to now lead the team. Find out how David overcomes new challenges and makes new acquaintances as he strives to make it through his sophomore year.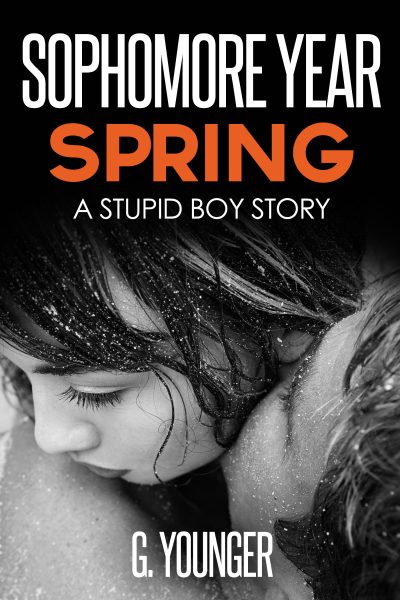 The sixth book of the epic coming of age A Stupid Boy Story.
It's the oldest story under the sun. Boy meets girl. Boy likes girl. Boy does anything he can to impress girl. The problem is, the girl the boy has liked since first grade may want other things, such as to date other boys.
With that in the back of the boy's mind, he has other things to worry about. He's landed a role in a movie that is about to change everything. The boy must learn to handle the attention it brings and try to live a normal life.
He still has important stuff to do, like play baseball for his high school team.
The seventh book of the epic coming of age A Stupid Boy Story.
Read this coming of age story that takes a sometimes heartbreaking, often hysterical, and always honest look at high school in all its glory.
Schools out for the summer and David Dawson has plans to attend several football camps before his junior year. David's not your average player, he is one of the best. To complicate his life, his best friend Tami returns from her trip to the UK where she received a scholarship to learn about what she loves. The only problem is that she and David left things on bad terms and they've only gotten worse. Tami's plan to save their friendship is to hang around him 24/7 until her comes to his senses.
The eight book of the epic coming of age A Stupid Boy Story.
David's Junior Year is beginning with a sharp edge to it. His best friend is dead. The girl he'd thought he would spend the rest of his life with is now lost to him as well. He's facing new challenges and pressures due to his rapidly increasing fame. He doesn't just want to survive – he wants to excel. He'll have to reach deep inside himself and find the inner strength and toughness, the resolve and focus, to achieve his dreams.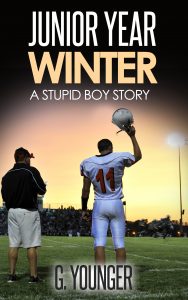 The ninth book of the epic coming of age A Stupid Boy Story.
David Dawson is no stranger to adversity, but this might be too much, even for him. Between dealing with an irate father, and the pressure of leading his team to another state title in football, the drama begins to build. Find out how David overcomes daunting challenges and makes new acquaintances as he strives to make it through his junior year.
The tenth book of the epic coming of age A Stupid Boy Story.
Our story is set in a small Midwestern town. You'll fall in love with David Dawson, the 'stupid boy' who has become more, as he navigates life after his first movie comes out. David struggles with trying to be just an ordinary high school student when he is thrust into the public eye. Fame impacts all aspects of his life, be it his family, the girls in his life, or the sports he plays. Follow his ups and downs as he attempts to maintain sanity and stability through it all.
The eleventh book of the epic coming of age A Stupid Boy Story.
David takes the story on the road. First, he travels to Cuba where he is filming his new movie, where all is not well on the set. He is exposed to their rich culture and makes some new friends. He returns to the states to tackle his tryouts to play on Team USA's Under-18 baseball team. While all this is happening, David decides he is finally ready to find one girl to date.
The twelfth book of the epic coming of age A Stupid Boy Story.
David Dawson embarks on his senior year of high school with something new for him – a serious girlfriend. He has lofty goals for this year that include his quest for a third state football championship. He also will venture all over the country on recruiting trips.
The thirteenth book of the epic coming of age A Stupid Boy Story.
David Dawson is off to LA to star in a J-drama. He volunteers to introduce his Japanese cast-mates to American culture. While in LA issues arise with his recruitment, which causes the NCAA to get involved, and not in a good way. In his personal life Brook and his relationship continues to evolve and his friends all come out to LA to visit. Join his story where our 'stupid boy' faces new challenges in a sexy romantic comedy with just enough sports and adventure mixed in to make it a must-read.
Coming Soon
David is faced with a lot of drama. Will the NCAA allow him to play football in college? If so, where will he go? What does he do when Major League Baseball comes calling? Is the lure of money making movies irresistible—will he give up sports altogether? And we haven't even talked about the girls …