Box Set: A Stupid Boy Story
The acclaimed series of fifteen books are now available in four box sets.  Each one covers a year in the life of David.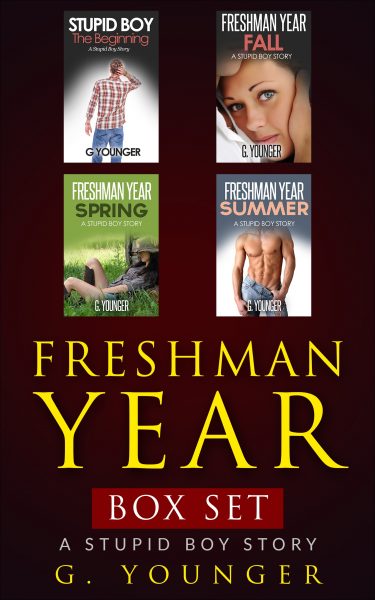 These books are intended for mature audiences.
First four books of the epic coming-of-age series: A Stupid Boy Story. Complete Freshman Year.
Stupid Boy: The Beginning
Freshman Year: Fall
Freshman Year: Spring
Freshman Year: Summer
Description: The first four novels in the Stupid Boy Series, from award-winning author G. Younger. Set in a small Midwestern town filled with cute girls, Friday-night football games, and life lessons that stir up some major drama and fun.
Freshman Year: Box Set is a sexy romantic comedy with just enough sports and adventure mixed in to make it unforgettable. Join this 'stupid boy' as the girls in his life guide him through the highs and lows as he tries to navigate his freshman year of high school. Don't miss this award-winning beginning of the series.
The Stupid Boy Series is a romantic story that has been called remarkable and is alternately hilarious and painful, awkward and enlightening.
Three books that cover Sophomore year.
Sophomore Year: Fall
Sophomore Year: Spring
Sophomore Year: Summer
Review: This is a set of sequels worth having. These books continue the story of David Dawson's coming of age. There are new sports seasons, new adventures, new romantic entanglements, and new challenges. While not as voluminous as the Freshman Year series, there's still a lot packed in here–I am amazed at both the quantity and quality of the writing.
The author deals well with the conflicts and the emotions that the characters enjoy and suffer, but I most appreciate the author's sense of humor. Even after multiple reads, I still chuckle at some of his vignettes.
I'm happy to have these books, and I recommend them.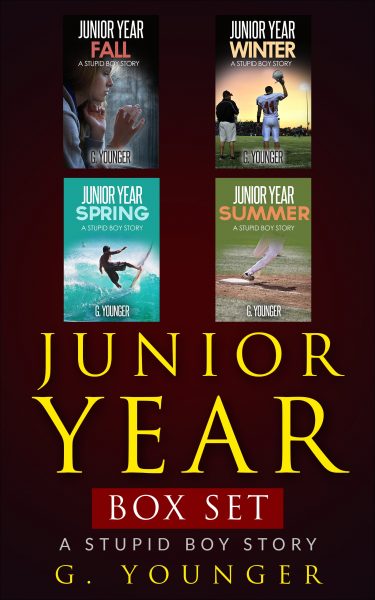 Four books that cover Junior year.
Junior Year: Fall
Junior Year: Winter
Junior Year: Spring
Junior Year: Summer
Review: I never watch sports or TV shows about everyday life drama, teen stories, or lots of that. Nonetheless, I thoroughly enjoy this tale. I find myself rooting for Tami, groaning at his teen jokes, and enjoying Cassidy (I think she is my favorite character!)
Besides, you gotta read this before you inevitably buy and read about his senior year!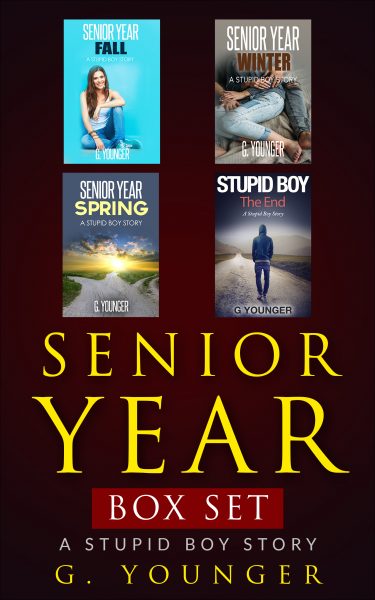 Final four books that cover Senior year.
Senior Year: Fall
Senior Year: Winter
Senior Year: Spring
Senior Year: The End
Review: If you have reached this point…you'll probably love it too.