G. Younger
Greg Younger was born in Urbana, Illinois, on the day after Christmas in August of 1961. He was educated at the sports-oriented Mahomet-Seymour High School, where he spent much of his time playing football (where he won a State Championship), hunting/fishing, and reading every science fiction or fantasy book in the town's library. He went on to Illinois State University to study Accounting.
In 2005, he gave it all up to move to an area in Florida called the Nature Coast. This harkened to his days of growing up in a small Midwestern community. Not able to just sit around he decided to try something completely different, real estate. He eventually opened his own company.
Greg had always thought he could write a science fiction book and even had outlined one he'd given the working title of Star Academy. Knowing he wasn't ready for that he decided to write about what he knew, sports. From that grew an epic series of novels: A Stupid Boy Story.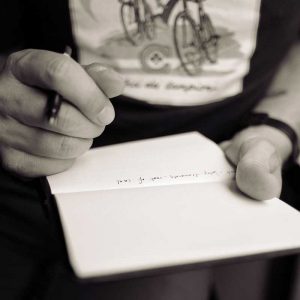 Author

Awards:
Best New Author 2014
Author of the Year 2014 2015(2nd) 2018 2019(2nd) 2020 2021(3rd)
Lifetime Achievement Award 2020(2nd)
Epic Story of the Year 2014(2nd) 2015 2017 2018(2nd) 2019 2020(2nd) 2021(2nd)
Medium Story of the Year 2015
Best Humor Story 2015 2016(1st & 2nd) 2017 2018(3rd) 2019 2020 2021(1st & 2nd)
Best Story by a New Author 2014
Best Do-Over Story 2016
Best Horror Story 2017 2019 2020
Best Seasonal Story 2017 2020
Halloween Writing Contest 2015(3rd) 2017 2019(2nd) 2020
Meet The Team
Five grumpy old men who save my butt.
Bud Ugly
Bud Ugly is old, crotchety, and highly opinionated. He speaks several languages, all of them poorly (including English). He suffers from the delusion that his degree from an online diploma mill in some way qualifies him to be an editor; to date, the rest of the editing team has been too nice to point out his inadequacies.
When not harassing authors, Mr. Ugly teaches (think Pink Floyd's "Another Brick in the Wall"), annoys his wife, spoils his grandchildren, and sits on his front porch in a wife-beater telling the neighborhood kids to stay off his lawn–not necessarily in that order.
In reality, Mr. Ugly is a retired business executive who holds degrees from two of the universities mentioned in the Stupid Boy books. And his house has no front porch. The rest is true.
Old Rotorhead
Old Rotorhead discovered, after a misspent youth as a professional killer and scout helicopter pilot for Uncle Sam, that there was no civilian market for those skills, so he went to law school and spent the next 40 years writing, editing, and arguing (hopefully) persuasive non(?)fiction all over North America and a couple of other continents. Now that his work has slowed down (to a standstill), he has the pleasure of working with a number of the best authors in on-line fiction. This is not so different from his legal work.
Zom
Zom as an only child, doesn't mix well with people who don't run away on sight.
His plodding anal nature finds a synergy with proofing, which he hopes to be good at one day.
TheMikeBomb
TheMikeBomb is a middle-aged bookworm who suffers from an inability to see past typos and continuity errors. This led him to volunteer to try and clear them up in this epic series he couldn't stop reading. Mike hopes his contributions to the effort are useful.
Rusty
Rusty is our continuity editor who remembers all the little details of what has happened in the story so far.