Advanced Reader Copy
Read The Stories Before They're Published
ARC books are not ready for prime time. Readers have asked for early access, so to accommodate those requests we offer an unpolished version.  You will find mistakes and ill-conceived storylines.  ARC readers help us identify these mistakes before we begin final rewrites and edits for release. Please enjoy and feedback is encouraged.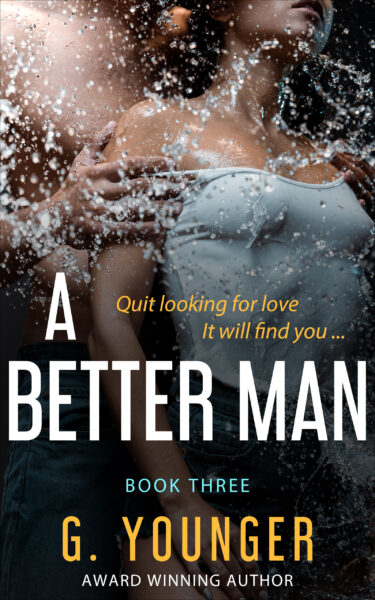 Are you ready for some football?!
USC finally gets to play someone other than themselves, and David Dawson is the day-one starter.  His rival, Matt Long, is in the wings, ready to take his spot if he falters.  David soon learns that life isn't fair, but he makes it his goal to be the last man standing.
This is the Advanced Reader Copy of the third book in the A Better Man series, which means it is still a work in progress.  If you find mistakes or have suggestions to improve the book, please share them with my team and me.
As always, there is much more than just sports as David navigates through life, intending to become a better man.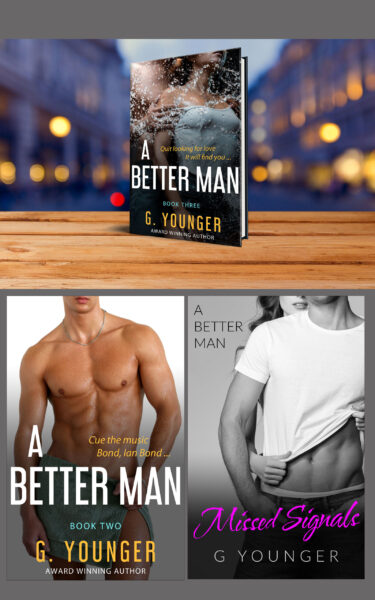 The Box Set included the three books that cover the first full year of college.
Missed Signals – The Amazon version of the first book
A Better Man: Book 2 – Advanced Reader Copy (which means that it is a work in progress.  Please send us notes on anything you find that is either wrong or you have a suggestion on).
A Better Man: Book 3 – ARC of the newest book.
These books are intended for mature audiences.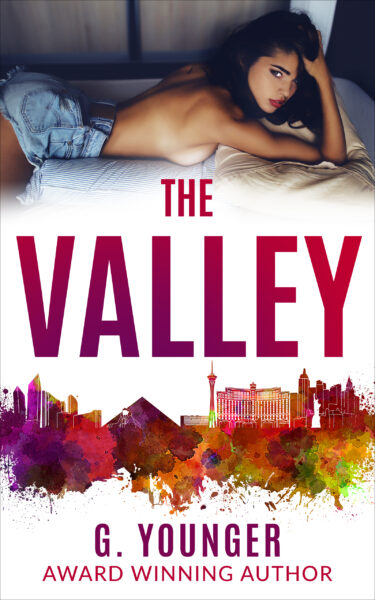 Rory Walsh is a boy with a problem.  His mother has just passed away, and his abusive alcoholic aunt is trying to take custody of him because she thinks his mother had money.
In steps his father, who Rory has never met, to rescue him.  Rory is taken from his home and friends and moved to The Valley, a gated community in Summerlin Nevada, just outside of Las Vegas.  He discovers that his father is loaded, and he will be moving into a home in which ten of his old one would fit into easily.
He also has a new stepmom who looks like she could be an actress and a stepsister who hates him on sight.
This book is intended for mature audiences.
Most third sons never survived childhood. Third sons were a problem for a hereditary peerage. They couldn't inherit, which made them dangerous to the heir. In the Duchy of Montrose, the heir was the firstborn. The second son was traditionally sent to the clergy, renouncing all his rights to inheritance.
Today marked the liminal ritual or rite of passage. For Thomas Mycroft, the third son, he'd just turned eighteen, making him a man.  Today he would learn his fate― would he be used for a political marriage or put into the military—somewhere far from home.  Today would mark the beginning of an adventure.
The Third Son is a fantasy novel filled with plenty of swordplay, magic, and even a little romance to make things interesting.
What People Are Saying:
The Third Son is a fantastic fantasy that will hook you from the very first page! I loved every single moment, and all of the characters are ones you will fall in love with! G Younger has done it again.  I love all his books, and this one is no exception.  He once again exhibits his fantastic storytelling skills and includes lots of detail! Get this book immediately!!!
Warning: This story contains violence and mature content.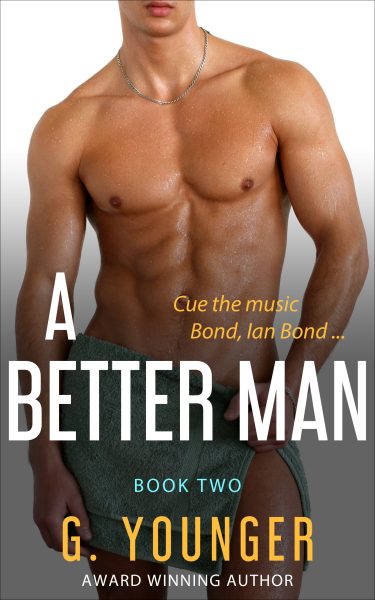 David's first semester at USC is over, and he has learned some hard truths.  He needs to accept who he is, which begins with his London World Premier of his James Bond movie.  He is famous, and there is nothing he can do to change that.  On campus, David vows not to repeat mistakes he made in the past regarding football.  He is not going to lie down and let his rival at quarterback beat him out.

This book is for a mature audience.

What has been said:  A Better Man Book Two is the best one so far.  Greg continues to impress with his storytelling, but what sets this book apart is how his writing has improved.  This one starts with a bang and held my interest till the end.  It is well worth the read.
-and-
Just finished book 2 ARC. I am speechless at your ability to constantly raise the level of your writing. The book was also surprisingly polished for being an ARC. I've fallen in love with every single character either because of how great they were or how realistic and relatable they were. I'm both eager for the next book as well as not looking forward to it since it would probably be the end of this saga. I'm confident that most of your fans would agree with me when I say that I wish you would forever continue this story.