Freshman Year Fall
A Stupid Boy Story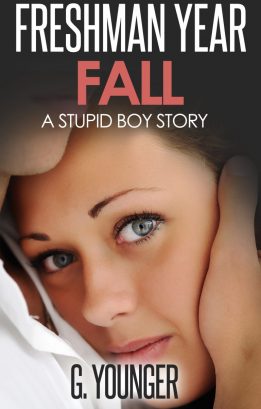 Read an Excerpt:
Second book of A Stupid Boy Story series. Teenage boy growing up in the Midwest learns about relationships and sports. Join this stupid boy as the girls in his life guide him through the highs and lows as he tries to navigate freshman year of high school.
ISBN: TBD
TAGS: Coming of Age, Humor, Sports, Football, Adult Content
Buy Freshman Year Fall now!

What People are saying:
"The story is rich and the characters vibrant. I loved every second of it, picturing distinctly different people and attitudes throughout."
"Greg describes football games in detail, and manages to avoid making the reading tedious even to someone like me who was never a sports fan."
"Is it a good story? Yes.
It it worth reading? Yes.
Does it end with a monster cliffhanger? Yes.
Am I waiting for the sequel? Yes"