Sell Anything On Craigslist!
A Jeremy Tucker Adventure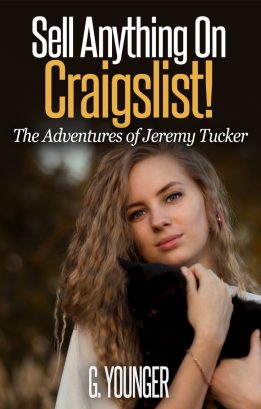 Read an Excerpt:
Jeremy Tucker thought he lived in the most boring town in the world. This town held them in the palm of its hand, and it knew everything about everyone that lived there, the good, the bad, every sin, every secret, and everything was known about each and every resident. This quiet little town was about to change and all because he put an ad on Craigslist. Some would say he was a genius, while others would accuse him of being the Devil himself. Read his story and you decide.
ISBN: 978-0-9988371-2-3
TAGS: Young Adult, Coming of Age, Humor
Buy Sell Anything on Craigslist now!

What People are saying:
"Funny. Has a Tom Sawyer / Small Town feel."
"Lots of fun. An excellent read."